How to Bookmark Questions
We have just launched an exciting NEW Bookmark Feature in our new interface. In this article, you will learn how to use this function to improve your learning experience.
Follow the steps below to create and access your bookmarks.
1. Log into your Aeroversity account then Click on My Enrollments.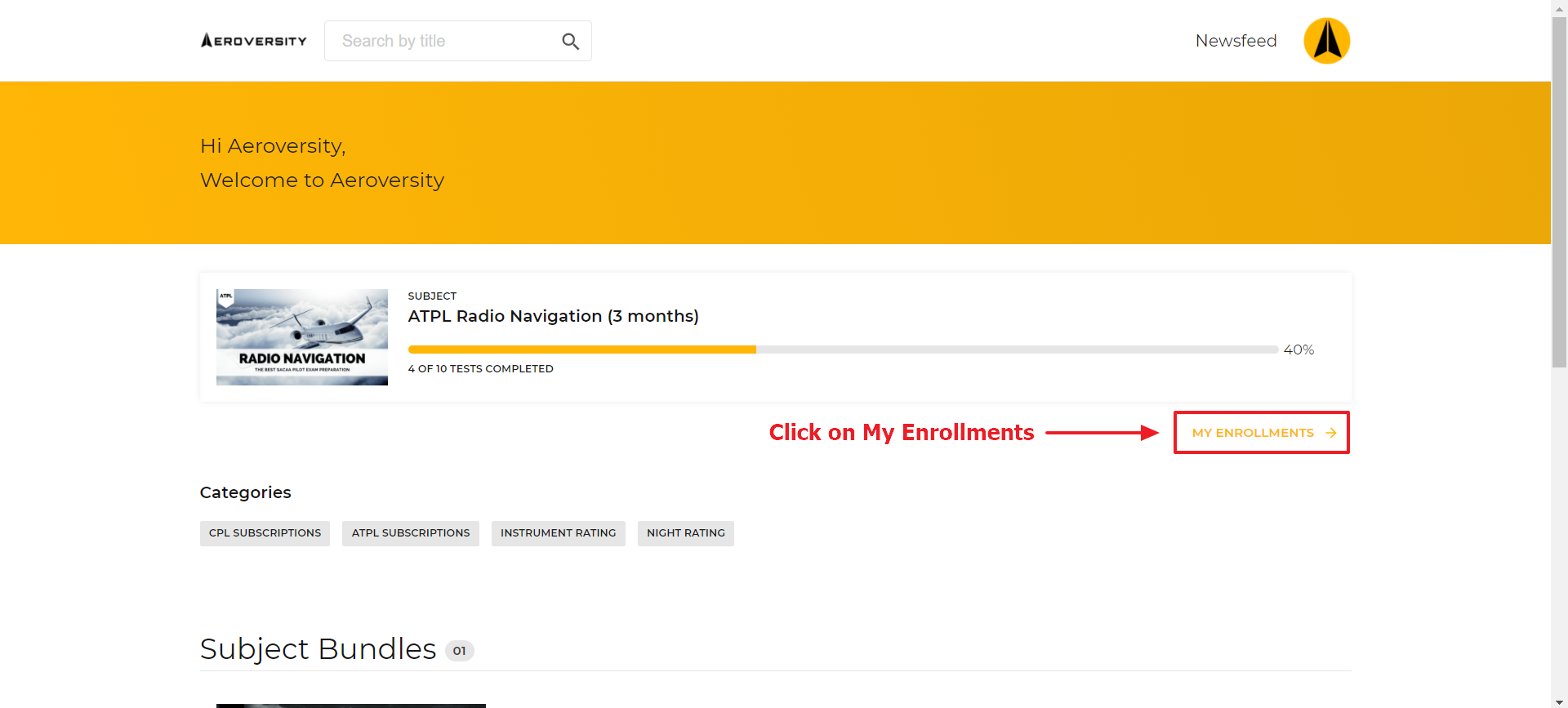 2. Select the subject you wish to view.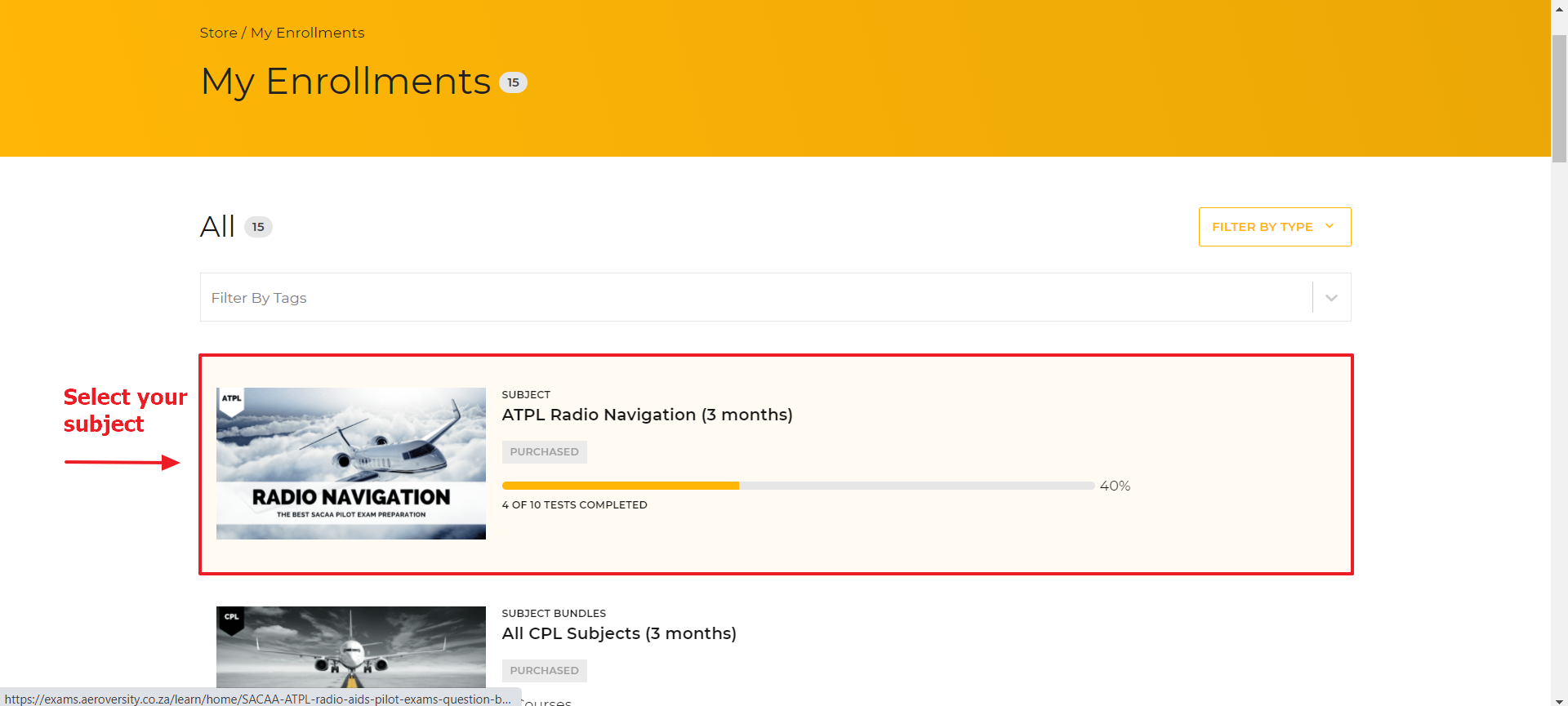 3. Select Mock Exam and Click on Continue or Take Test.
4. Finish your test then Click Submit.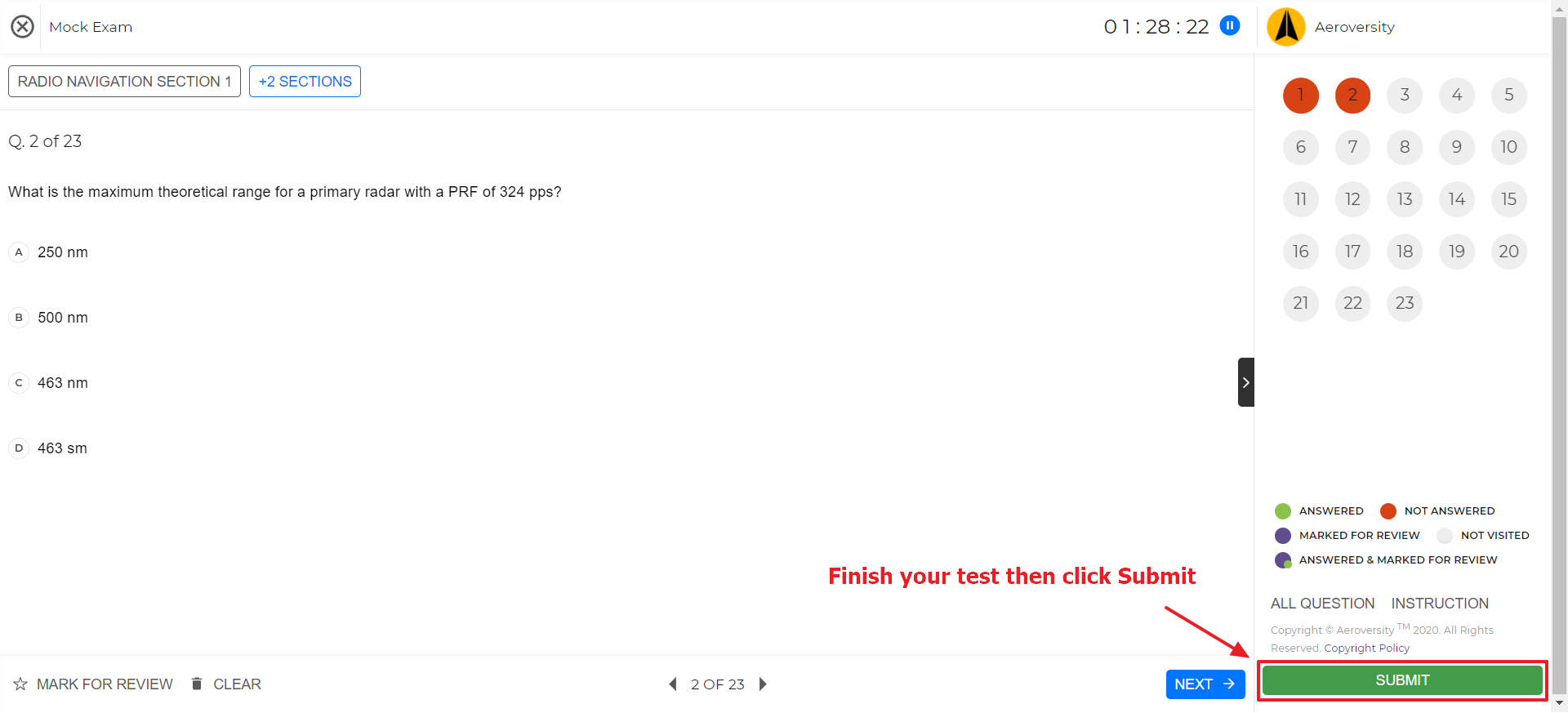 5. You will now see the Mock Exam Report page. Click on View Solution.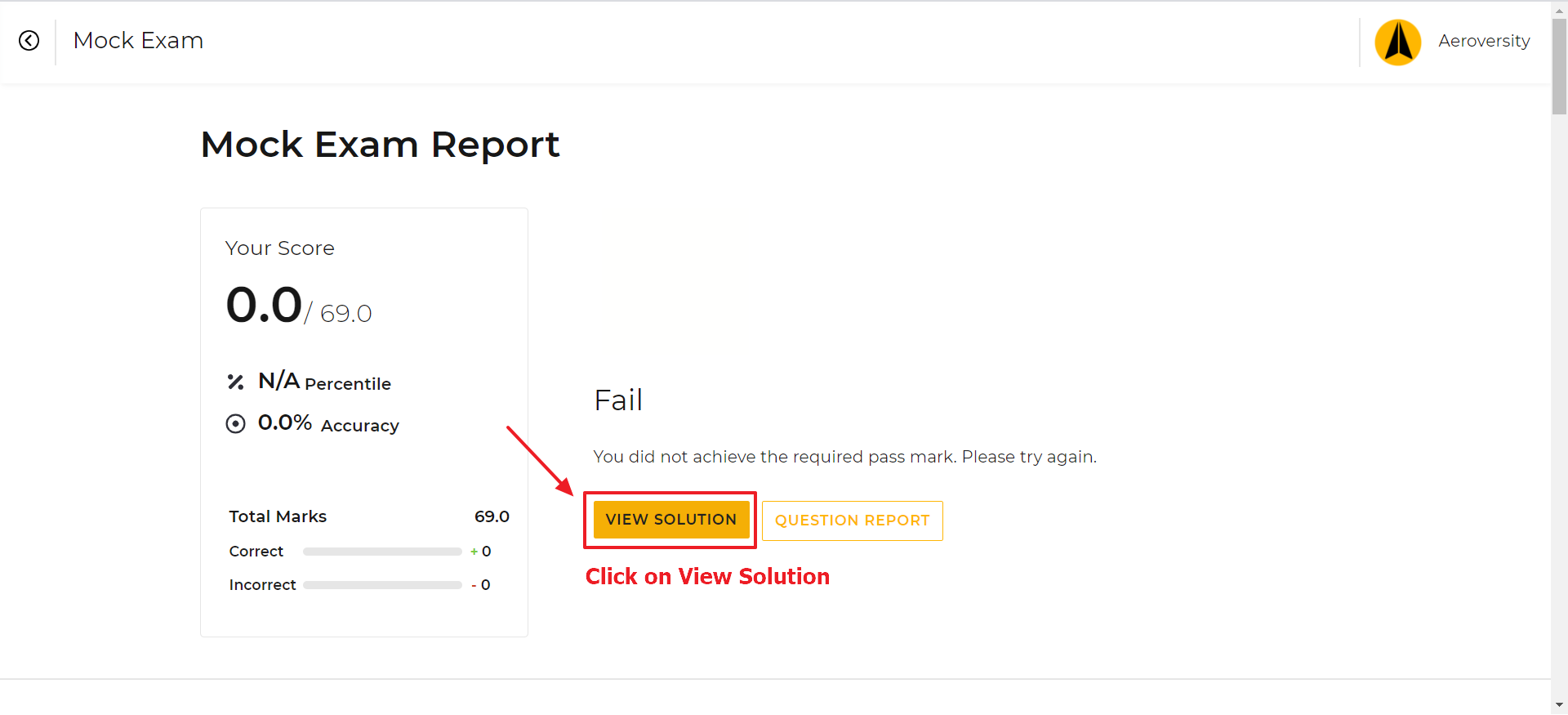 6. Click on the Bookmark Element to Create a Bookmark for the relevant question.
How to access your bookmarks
1. Select your subject with saved Bookmarks.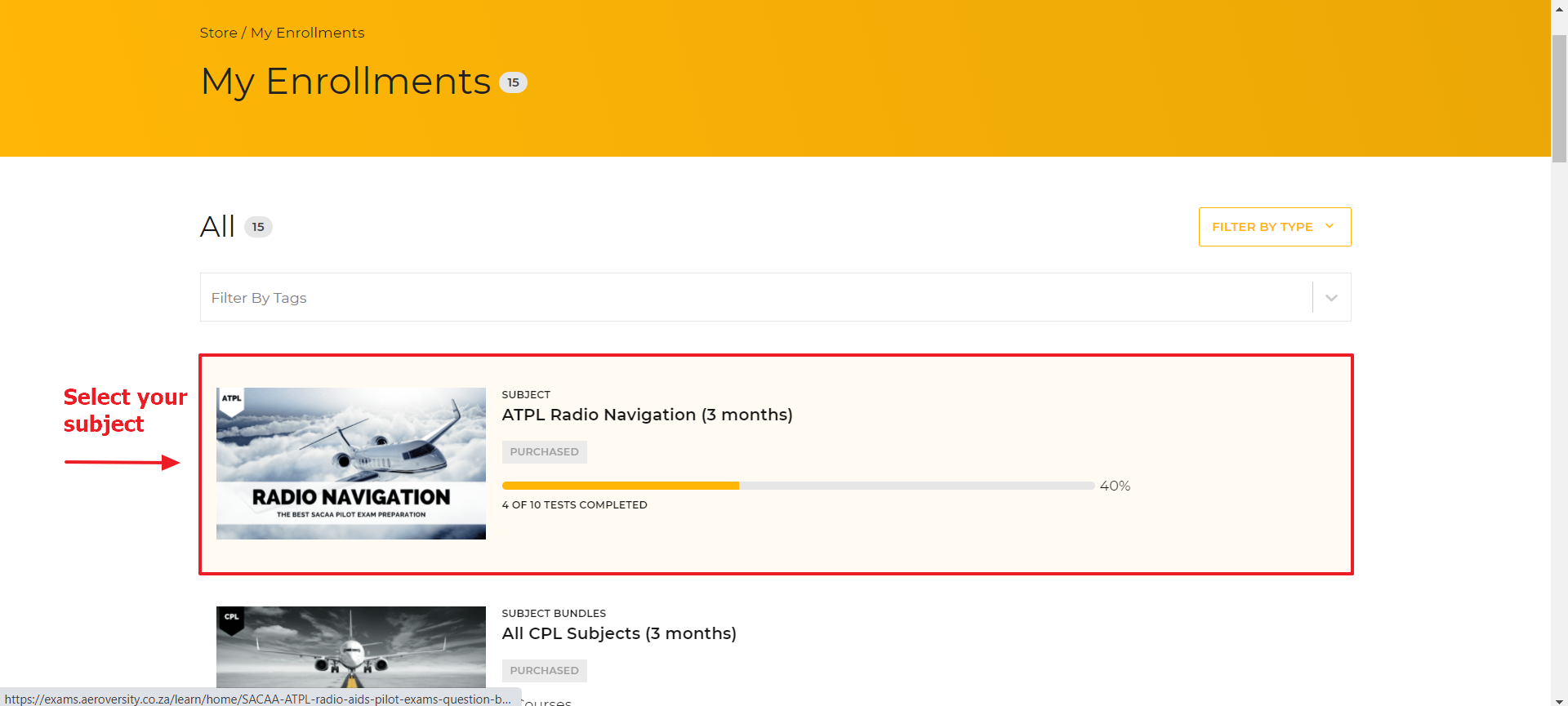 2. To access your Bookmarks, Click on All Bookmarks.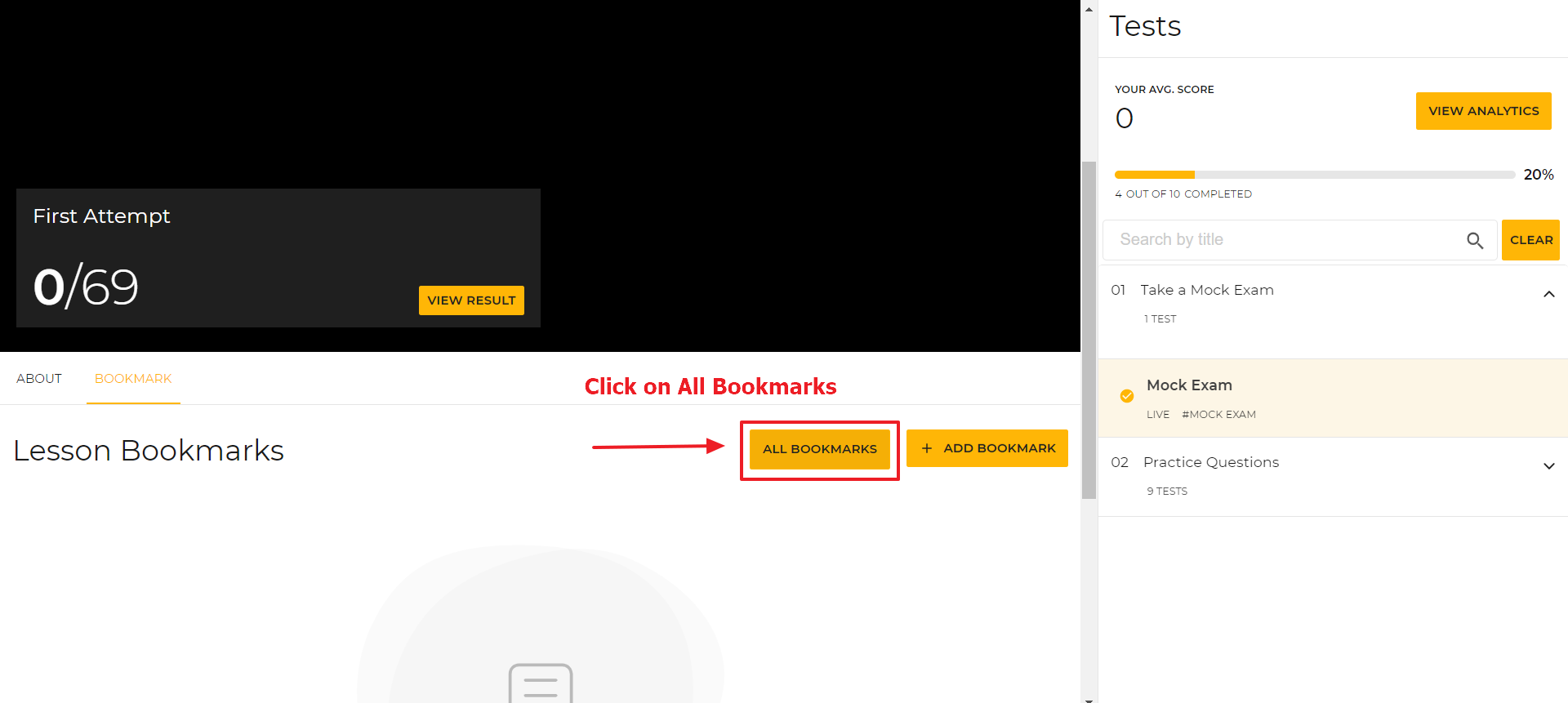 3. Select the question you'd like to review.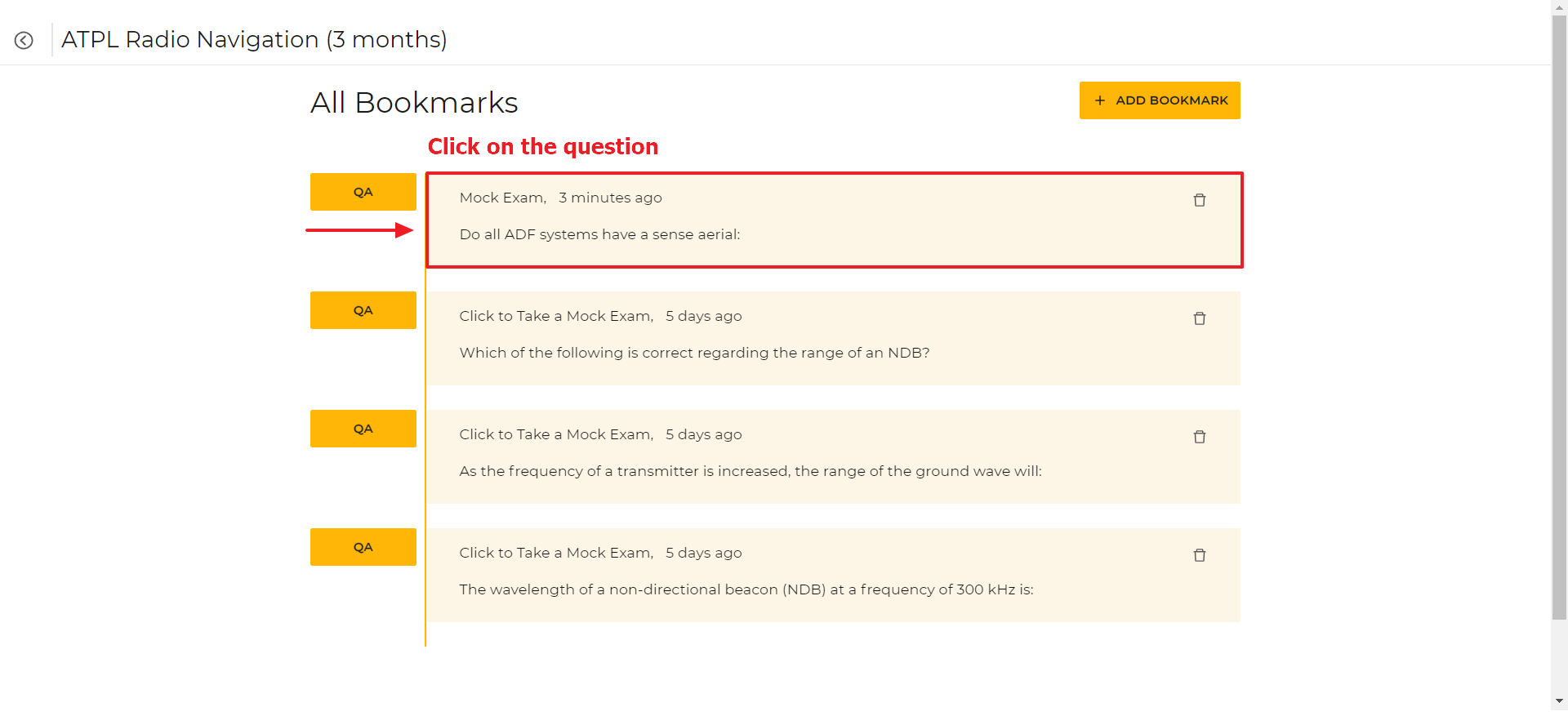 4. Congratulations! You can now create and access your bookmarked questions.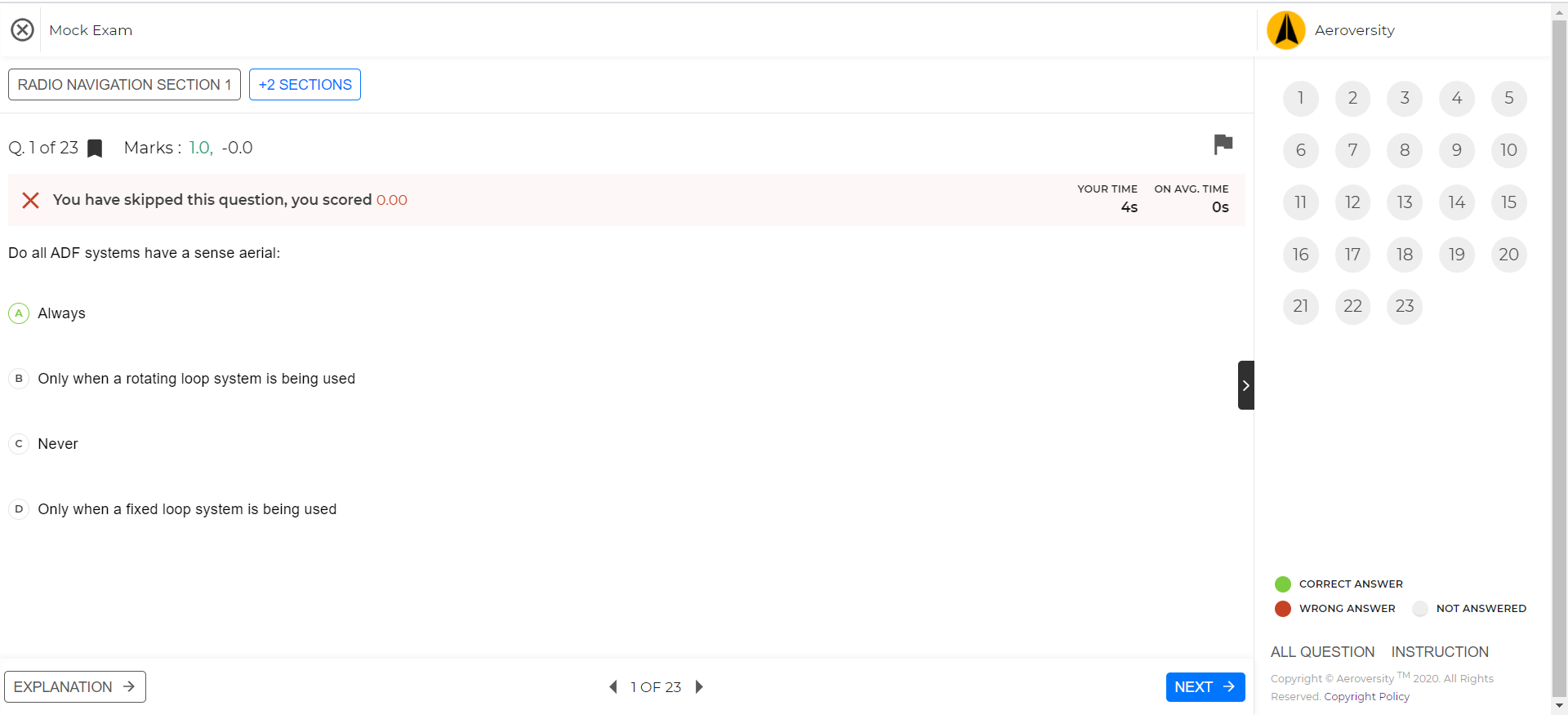 We hope you will enjoy this new feature. Should you require any assistance from The Aeroversity Team, please send us an email at [email protected]